On Friday, the Governor of Arizona, Doug Ducey vetoed 22 bills. This included a bill that would ban critical race theory training for government workers and another that would make it a felony for election officials to send early ballots to voters who don't request them. According to Doug Ducey's press release he is not signing any legislation until he gets a budget. In his press release, Ducey explained how he has signed more bills in this session than he has in any other session in the past 6 years.
Today, I vetoed 22 bills. Some are good policy, but with one month left until the end of the fiscal year, we need to focus first on passing a budget. That should be priority one. The other stuff can wait. 1/

— Doug Ducey (@dougducey) May 28, 2021
"This weekend marks one month until the end of the fiscal year, and Arizonans are counting on us to work together and pass a budget that provides certainty for taxpayers and citizens," Governor Ducey said. "Until that happens, I do not intend on signing any additional bills transmitted by the Legislature."
The Governor expressed his desire to get the budget passed which includes, "a historic tax reform package that provides tax relief for working families, small businesses, veterans and charitable nonprofits. It includes significant investments in areas like K-12 education, higher education and infrastructure."
In his letter addressing the Arizona House, Ducey explained that the some of the 22 bills that he vetoed, "contained good policy", but as insistent that a budget be passed. Ducey seems to bed fed up with the lawmakers in Arizona.
Notably, the Arizona Secretary of State, Katie Hobbs, announced she is running for governor of Arizona today. Hobbs, a Democrat, released her campaign launch video which described her as a hardworking fighter who was relentlessly attacked by fringe Republicans due to the Arizona election investigations/controversies. Hobbs described Republicans that doubted the election truthfulness to be "conspiracy theorists".
I'm running for Governor to deliver transparency, accountability, and results for Arizonans — just like I've done my whole career.

Join me: https://t.co/LM2sCDVynA pic.twitter.com/5y3QtFvYAk

— Katie Hobbs (@katiehobbs) June 2, 2021
Hobbs will be running up against Marco Lopez Jr., a Democrat and former mayor of Nogales, AZ. She will also face Republican candidates in State Treasurer Kimberly Lee, State Board of Regents member, Karrin Taylor Robson and Kari Lake, a former news anchor.
Kari Lake will prove to be a formidable opponent. Lake left her Fox 10 News anchor job after 22 years due to the corruption of the media world. Lake spoke at an event with Senator Wendy Rogers last week and Rogers expressed her support for Lake.
Lake announced her gubernatorial campaign on Twitter last night.
My fellow Arizonans, I have an announcement

Join my team here: https://t.co/YOB0qGhGaK pic.twitter.com/xW8rX3YgZ1

— Kari Lake (@KariLake) June 2, 2021
Read more on Lake and Rogers here.
Update, 3:00 PM EST: Even though, Trump's blog section from his website was removed today, the former president released an official statement through his PAC attacking Governor Doug Ducey. Trump labeled Ducey as a RINO due to his vetoing of a bill that would ban Critical Race Theory training.
Statement by Donald J. Trump, 45th President of the United States of America pic.twitter.com/1lhFJqh34L

— RSBN 🇺🇸 (@RSBNetwork) June 2, 2021
Stay tuned to Media Right News for any updates.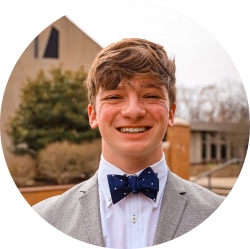 Latest posts by Paul Aubert
(see all)