Pro-Trump, America First congressional candidate Teddy Daniels who's running in PA District 8 mocked General Mark Milley following his "white rage" comments. Daniels posted an edited meme of Milley, in which Milley's hair is dyed purple and his uniform is adorned with pro-critical race theory and pro-BLM graphics. The meme also adds a Pride flag and shiny pink hearts to the General's uniform.
When Milley was testifying before the House Armed Services Committee last Wednesday, Rep. Matt Gaetz (R-FL) questioned why students at the U.S. Military Academy at West Point were subject to listen to a seminar labeled "Understanding Whiteness and White Rage". Milley snapped at Gaetz, saying, "What is it that caused thousands of people to assault this building and try to overturn the Constitution of the United States of America? What caused that? I want to find that out. I want to maintain an open mind here."
Milley continued, saying, "I personally find it offensive that we are accusing the United States military … of being 'woke' or something else because we're studying some theories that are out there. I want to understand white rage — and I'm white."
The General explained how he's "read Mao Tse Tung. I've read Karl Marx. I've read Lenin. That doesn't make me a communist. So what is wrong with understanding, having some situational understanding about the country for which we are here to defend?"
Conservative voices have attacked Milley over his defense of the military and refuting that the military is too "woke".
Fox News' Tucker Carlson asked why doesn't Milley read books by white supremacists to help him "understand white supremacy" but recognized that he "would be fired instantly if he read those books".
Newsmax host Steve Cortes also called Milley a "disgrace" and believes that he is pushing to normalize "anti-white racism".
We can't allow anti-white racism to become normalized, certainly not in the military.

Milley is a disgrace. What is "white rage"? https://t.co/HlxU76QUBm

— Steve Cortes (@CortesSteve) June 25, 2021
It seems that Conservative voices like Carlson, Daniels and Cortes will continue to bash the military if they continue to loudly promote and encourage pro-LGBT, pro-BLM and pro-CRT narratives.
Learn more about Teddy Daniels' campaign in Pennsylvania here.
Stay tuned to Media Right News for any updates.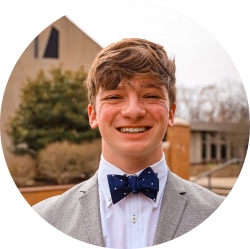 Latest posts by Paul Aubert
(see all)